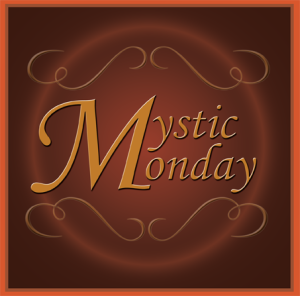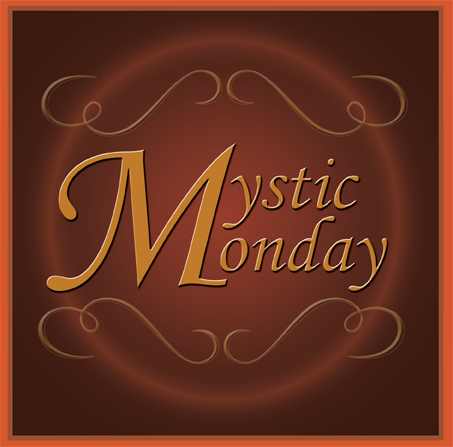 As we begin this new week and the first full day of summer for 2015 the card spread holds a few reminders for us.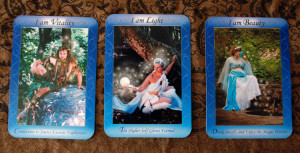 This new season in nature is deeply seeped in vitality and rich energy. The days are longer so light abounds. Nature reveals all of its beauty and riches. Great role model for us all.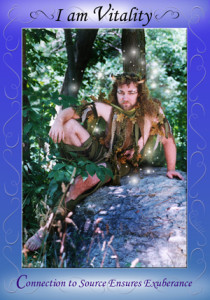 Card 1 is I am Vitality and it shows us that if we embrace the bright energy of nature and allow ourselves to connect to Source as do the greening flowers and herbs we maximize our natural strength and light.
Everything we need is already contained within us similar to the seeds that have sprouted and now are grown. Each time you start to doubt your own power or ability just remember how each flower or plant or tree was once encased in a seed.
Your seed is powerful and grand and just waiting to unfold.
Close your eyes and feel your personal power. Your imagination already has the potential to inform you. Each thought and idea, no matter how grand, is a step to you knowing and understanding just what your seed holds.
Card 2 is I am Light and as yesterday was the longest day we have been gifted with an abundance of light to warm or thoughts and spark our ideas.
This light can shine on our ideas and generate the spark that shows us the way to our personal power.
For some reason I am reminded of an old hit song: My future is so bright I've gotta wear shades. There seems to be a shifting for many of the people I have spoken to lately and this shift is one of promise and potential.
This is a great time for those in tune with the energy of nature and positive things are on the horizon. Hold strong to your ideas and ideals and know that the things you are passionate about are important.
Allow yourself to be fully aware of who you are and what you are capable of. Let your light shine.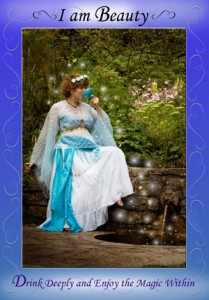 Card 3 is I am Beauty which is layered in its message when combined with the other two cards.
Bring the full beauty of who you are to the light and allow others to see it. It is the time to stop being conservative in what you allow others to see. Holding back has not been the answer so why continue to be shy and hide.
Others will follow your example. Look within and know that what beauty that is inside you is what others see.
Looking at the spread again I am seeing that the message is: Tap into your power so you may shine in your full true form with confidence and vibrancy.
Just remember – You are beautiful.